Another year for Horror movies, which means we get allot of shit horror movies. This year we had an interesting collection of horror movies, most of them underrated. So this year I have compiled a list of the 10 Best and 3 worst Horror movies of the year.
Note- I might have to Include some of the movies that I placed "Rotten".
Top 10
10. The Crazies- 2/5 stars(48% approval rating)
Its a remake of Romero's classic film of the same name. This was actually a suprise for me because I originally thought this movie would be awful. While I didn't like this movie, it is still a better remake than most of the crap ass remakes we get yearly.
9. Daybreakers- 2/5 Stars(52% Approval Raiting)
It's loud, it's violent, it's gory(aren't they the same thing?), and its alot better than Twilight. Why? A) The Vampires explode the moment they kill someone or they reach the sun. B) The vampires dont SPARKLE!!! and C) This is probably whats going to happen the moment Edward Cullen realizes he can have all the Twi-Hards on the planet. That means they are going to die.
8. The Wolfman- 3/5 stars(63% Approvel Rating)
While its not the freshest movie this year, it is entertaining, gory, and a pretty good remake to a classic film. What puts this movie on this list is the production design and the makeup design for The Wolfman.
7) REC 2- 3.5/5 Stars( 68% Approval Rating)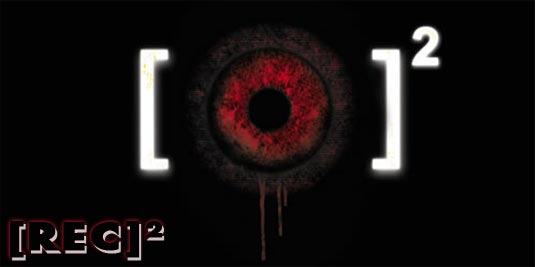 Yes, it's one of those "found footage movies" but this was one of the better in that category. It may be shaky, but its completley worth it if you are looking for a creepy time.
6. Pirahna 3D- 3.5/5 stars(70% Approval Raiting)
I never experienced this movie in 3D, but watching this movie as a whole is just disgusting. Plus there is alot of boobs! What more do you want!
5. Predators- 3.5/5 Stars(72% Approval Rating)
Can you consider this a horror movie? Well it is an Action movie, and Aliens is considered one of the best action movies and horror movies of all time, so yes I can consider it a horrror movie, but you can say otherwise! All I know is that I am sticking with my opinion.
4. Paranormal Activity 2- 3.5/5 stars
The first film I considered a suspense thriller, not a horror movie. The Sequal is a horror movie because it adds everything a normal Horror movie requires, tension, jumping scares, and an annoying mexican lady. This movie deliveres.
3. Splice- 4/5 stars(78% Approval Raiting)
This is a complicated film. It basically divides the film community. Thats why it recieved this position in my list, not many movies can do that.
2. Waiting for Superman- 4.5/5 stars(91% Approvel Raiting)
Now your wondering "How did you go from all those movies up there, to Waiting For Superman?"
Well to me, the most important thing you could ever obtaine in your life is a good education, so Waiting for Superman shows that if our planet becomes stupid, we are fucked.
1. Black Swan- 4.5/5 stars( 95% Approval Raiting)
At first, this movie cannot be described as a horror movie. But once you delve deep enough, this movie as a whole is just terrific. The moment this movie frigthens is the moment Nina's(Natalie Portman) life becomes the embodiment of the Black Swan. You cant help but look at the torment she is facing. The make-up desgin is just flawless for this movie. And after watching this, you wont be able to look at another mirror for days.
Now for the 3 Worst of the year
3. Resident Evil: Apocalypse- 1/5 stars(23% Approval Rating)
Wow, what a tured of a video game movie. While it's not as bad as the other 3, the word 3D, ruins any chances for its own survival from criticsm.
2. My Soul to Take- 1/5 stars( 15% Approval Rating)
Wow! Another 3D movie in this list?! Is it proof enough that we don't need anymore 3D horror movies?
1. The Human Centipede- 0.5/5 stars(5% Approval Rating)
When I originally saw this movie, I gave it a 30% approval rating. Thanks to Netflix Instant queue, I rewatched it, and I hated this movie even more! What sets this movie off was the buzz it recieved. Alot of Critics called it disgusting, and somewhat of a game changer. I admit that I found it disgusting the first time I saw it, but then it didn't do anything for me on my second viewing. There's a reason why Black Swan is alot more effective than The Human Centipede. Black Swan has a story that intrigued me, and characters I could care for. The Human Centipede has none of those reasons. It is the worst horror movie of this year.